How can you tell if something is actually a bike lane or not? You can point at a building and call it an apple, and be wrong. You can point at paint on the ground and call it a bike lane, and you'd again be wrong.
If a car can park in it, it isn't a bike lane. Here are some examples that your City will refer to as a bike lane, but that in fact are not bike lanes: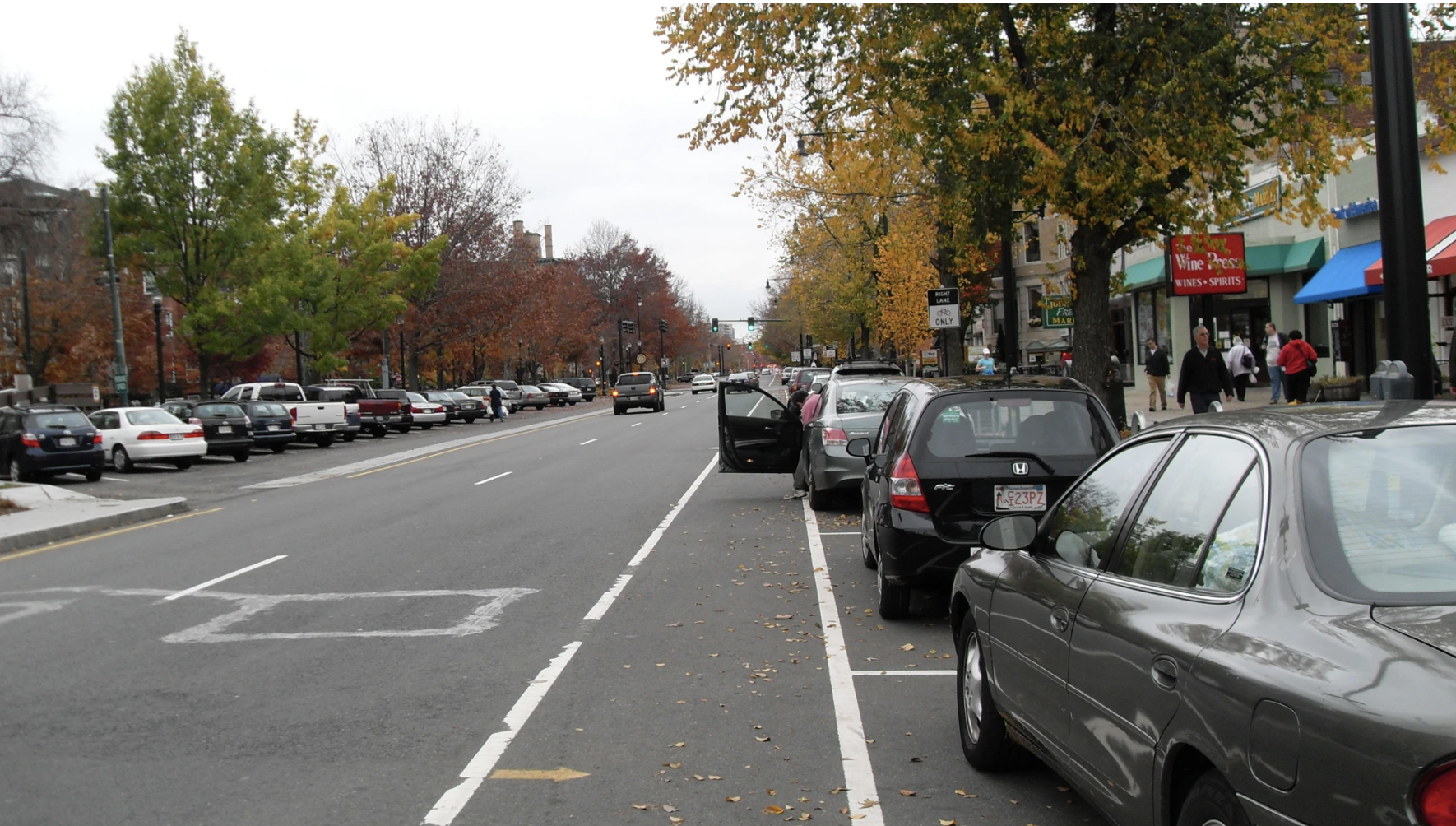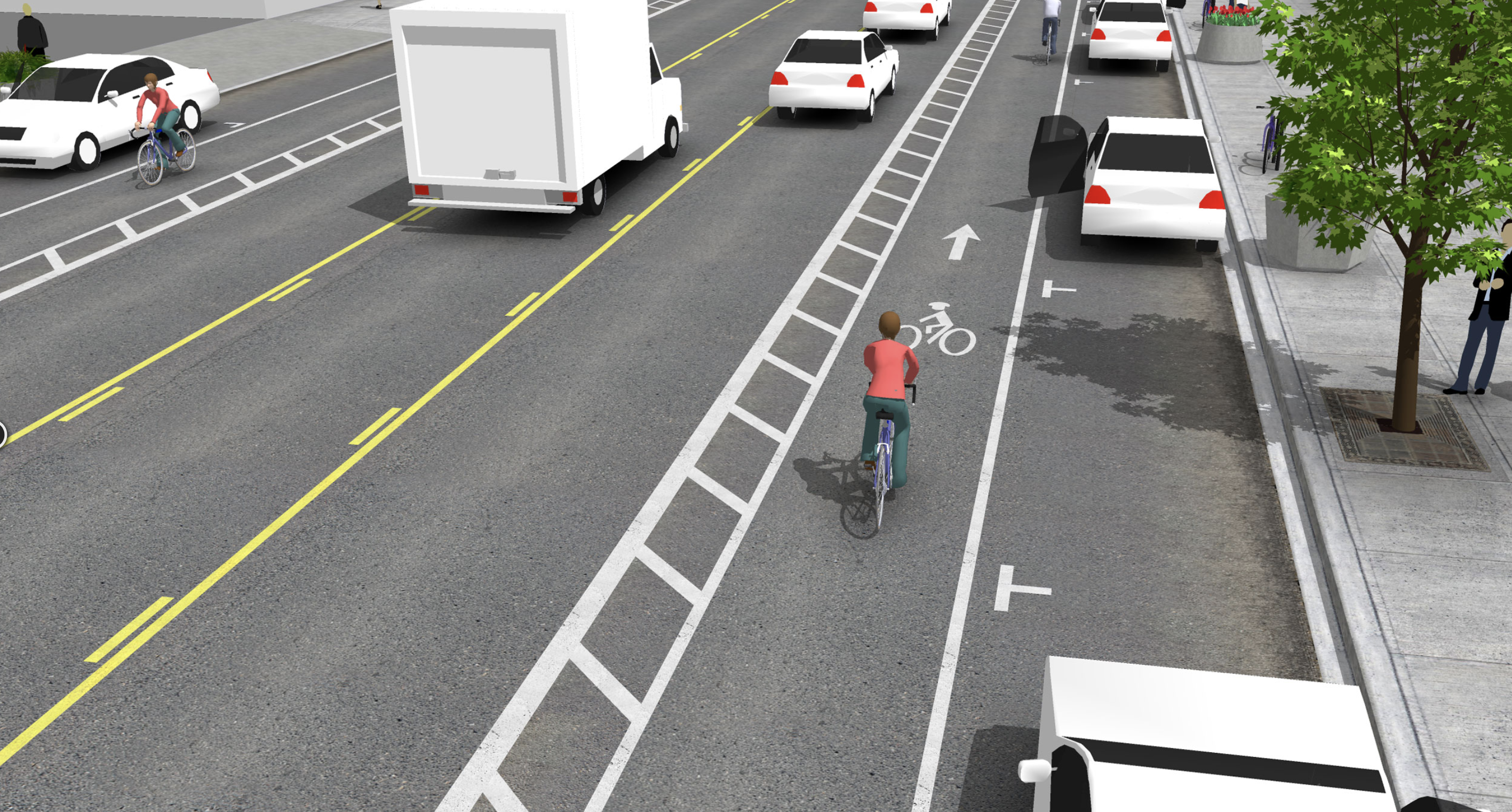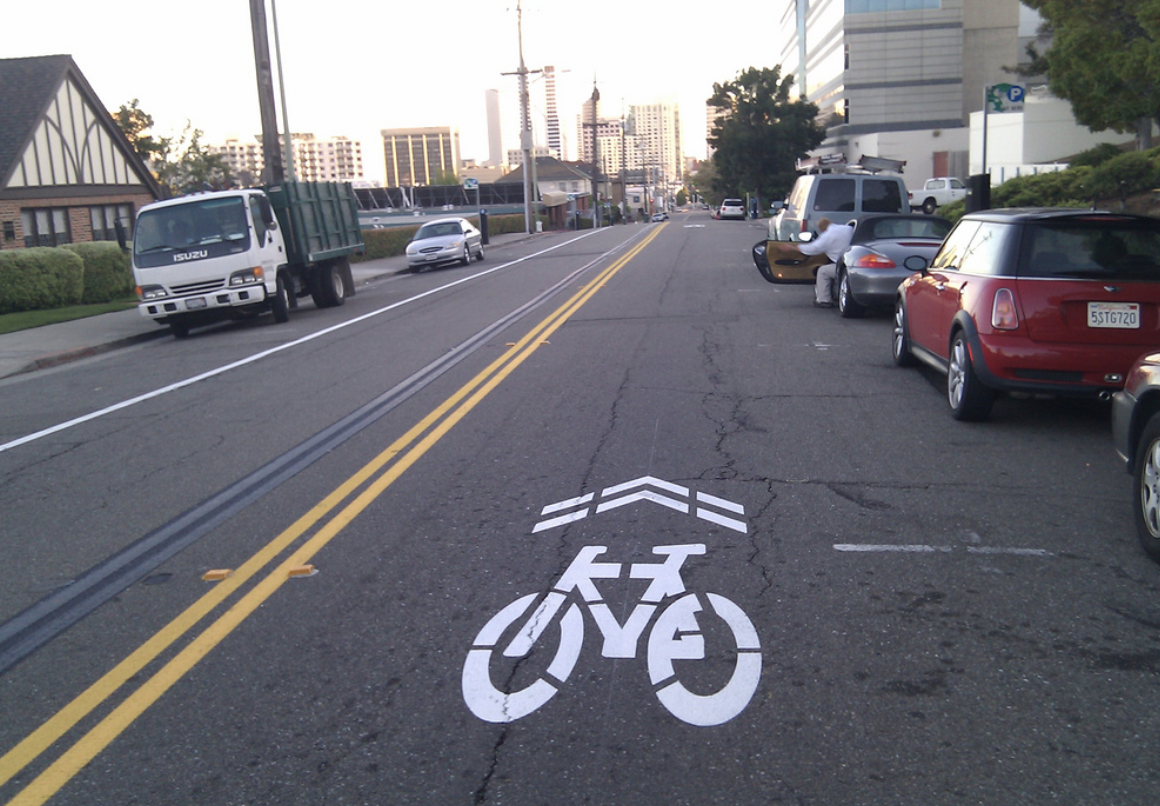 You can tell these aren't bike lanes because cars can park or drive in them, or people accessing their cars will obstruct the flow of bike traffic. Note how these drivers are perfectly okay blocking the single lane of bicycle traffic instead of taking up one of the multiple car travel lanes. They completely cripple the throughput of the bicycle infrastructure instead of temporarily reducing the throughput of the car infrastructure. If given a choice, drivers will always do this, which means this isn't a bike lane but instead an auxiliary parking lane: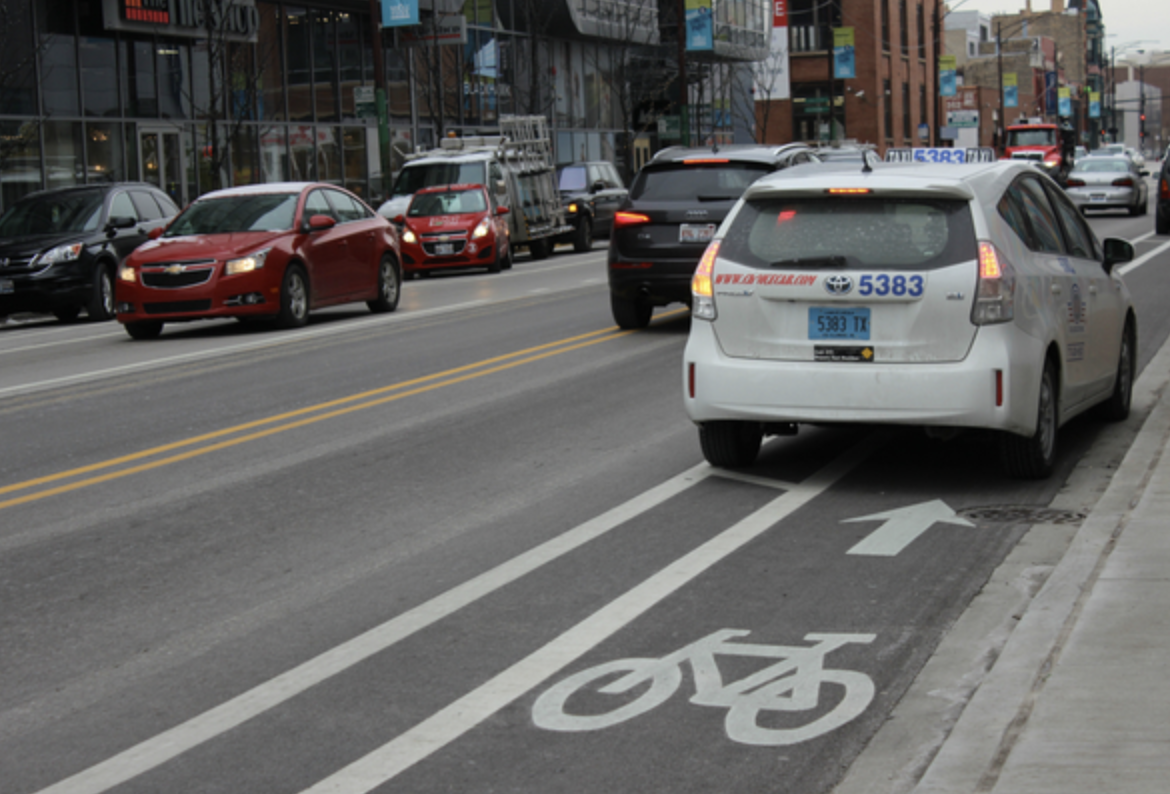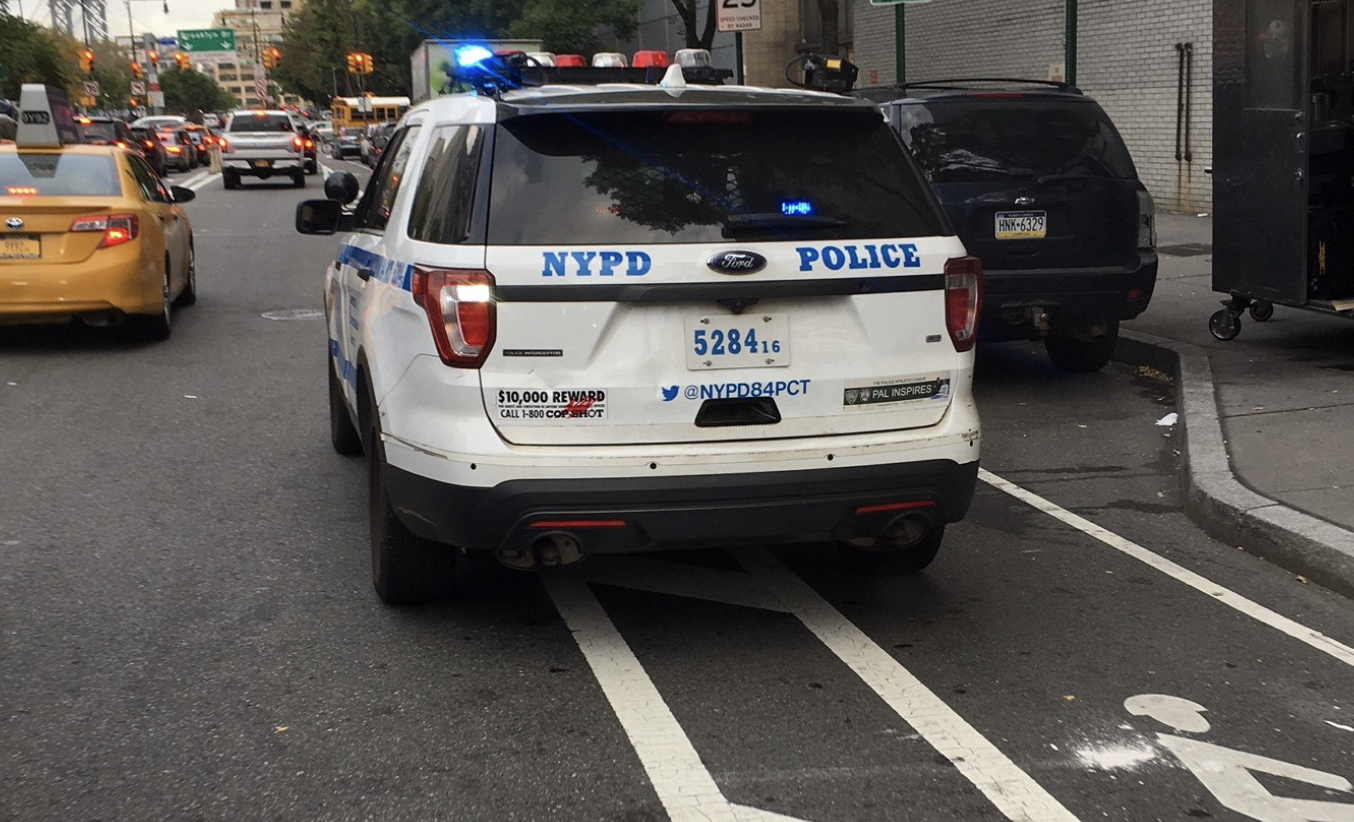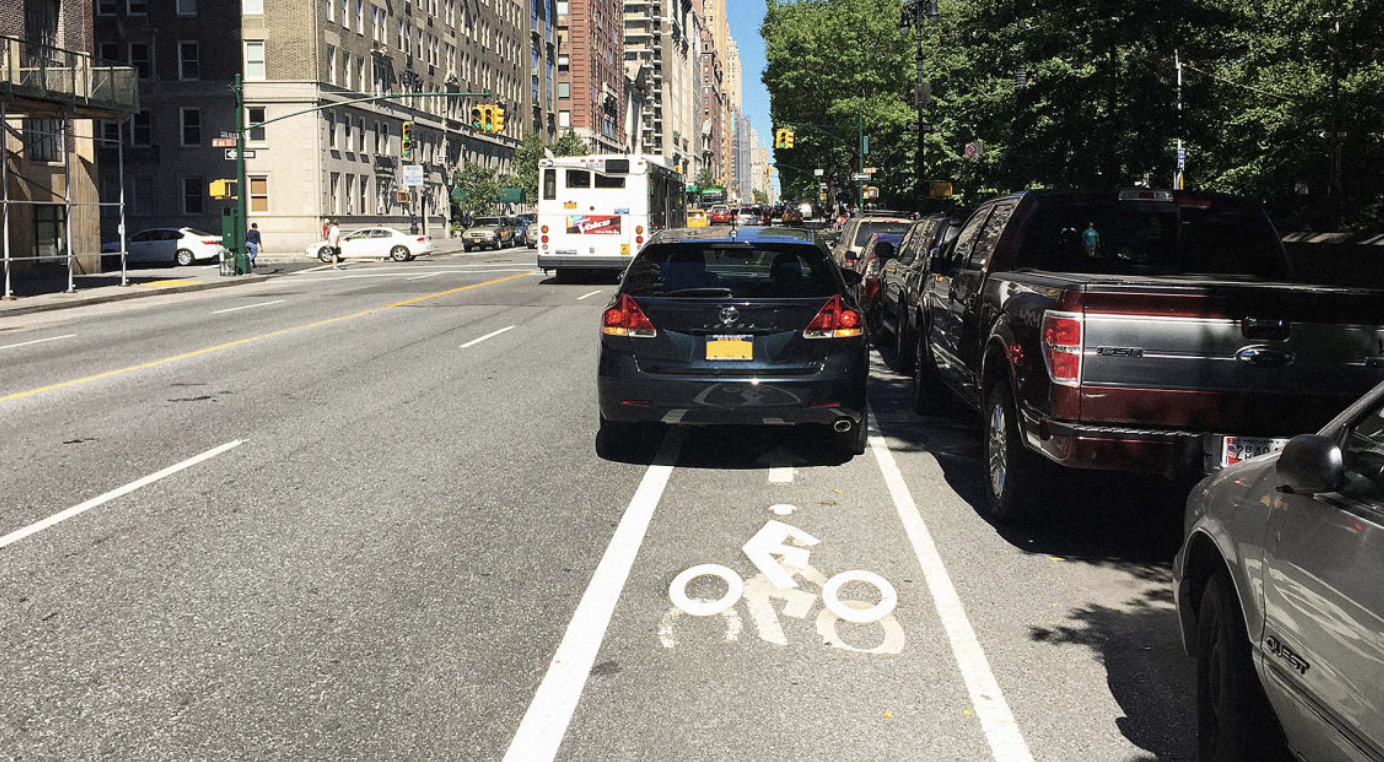 Sort of a bike lane
These bike lane meet the bare minimum requirements needed for something to be called a bike lane. The only requirement that they meet is that they are physically delineated from the road, but not by much. These plastic bollards get crushed easily, and the concrete separates can also be skirted if your car has a high enough suspension, or if the start of the bike lane is not narrowed, allowing cars to drive right into it. So a distracted driver will be able to run right through this bike lane and squish you.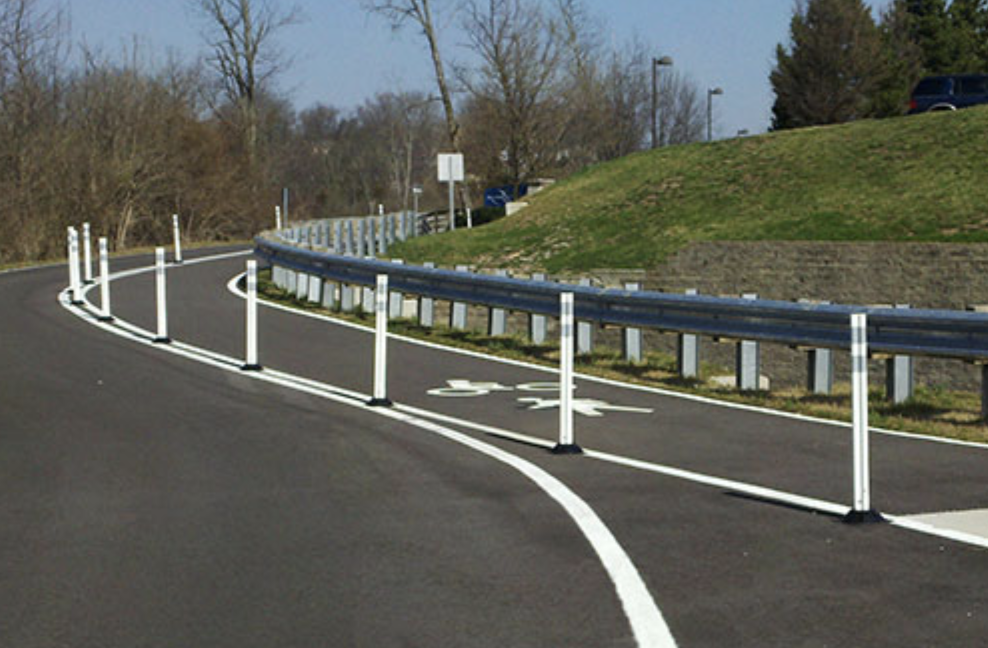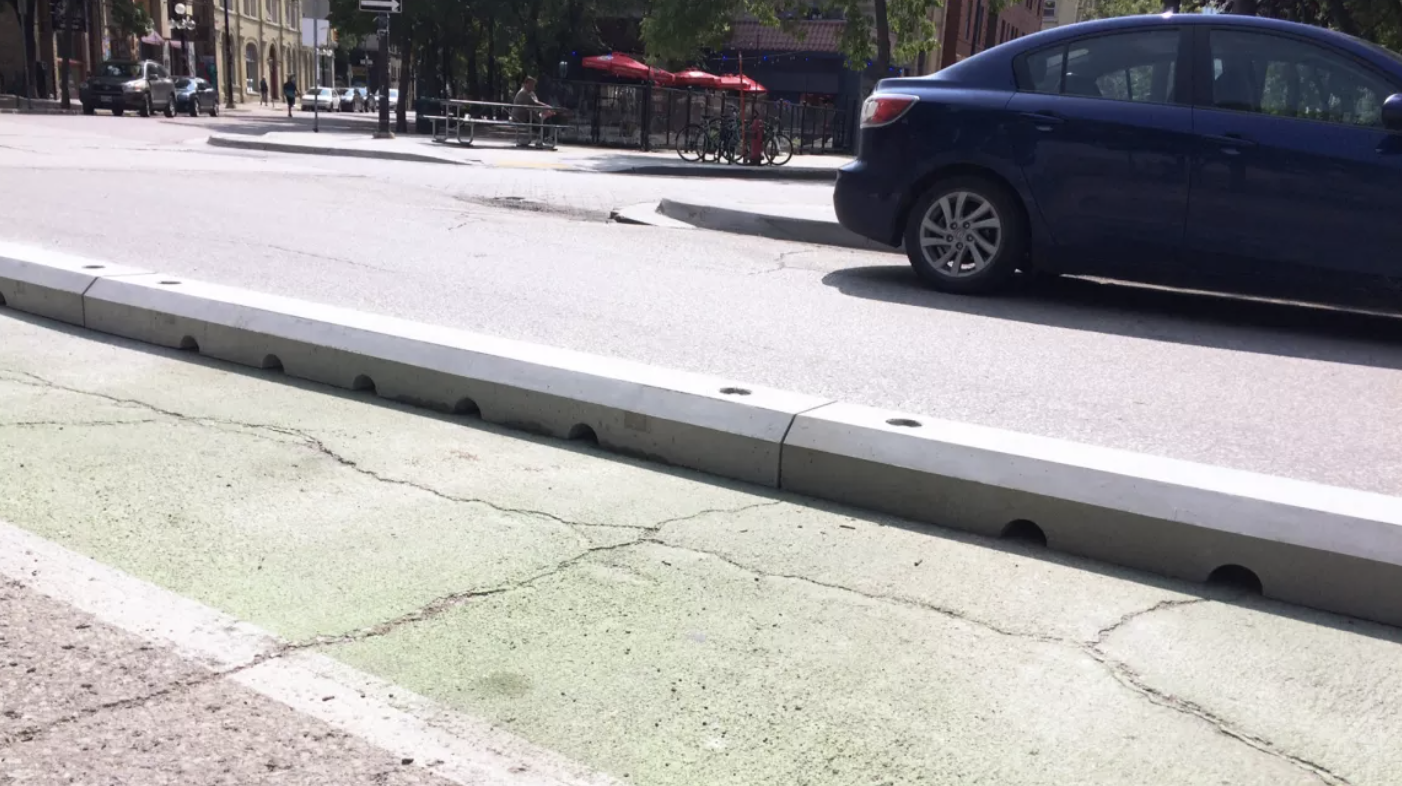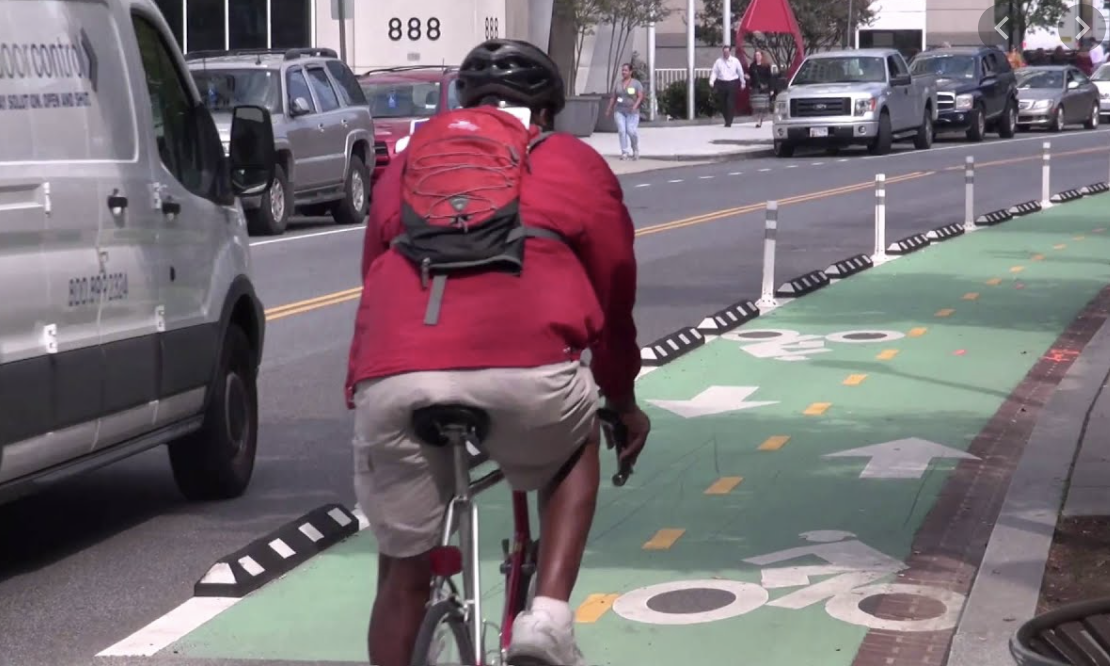 This bike lane is much better than the previous ones, because it'll protect you from careening vehicles, and makes it clearer that cars should not be in there. But it still leaves you close to traffic, with cars whizzing closely by, which is unnerving. Hard to relax and enjoy this ride: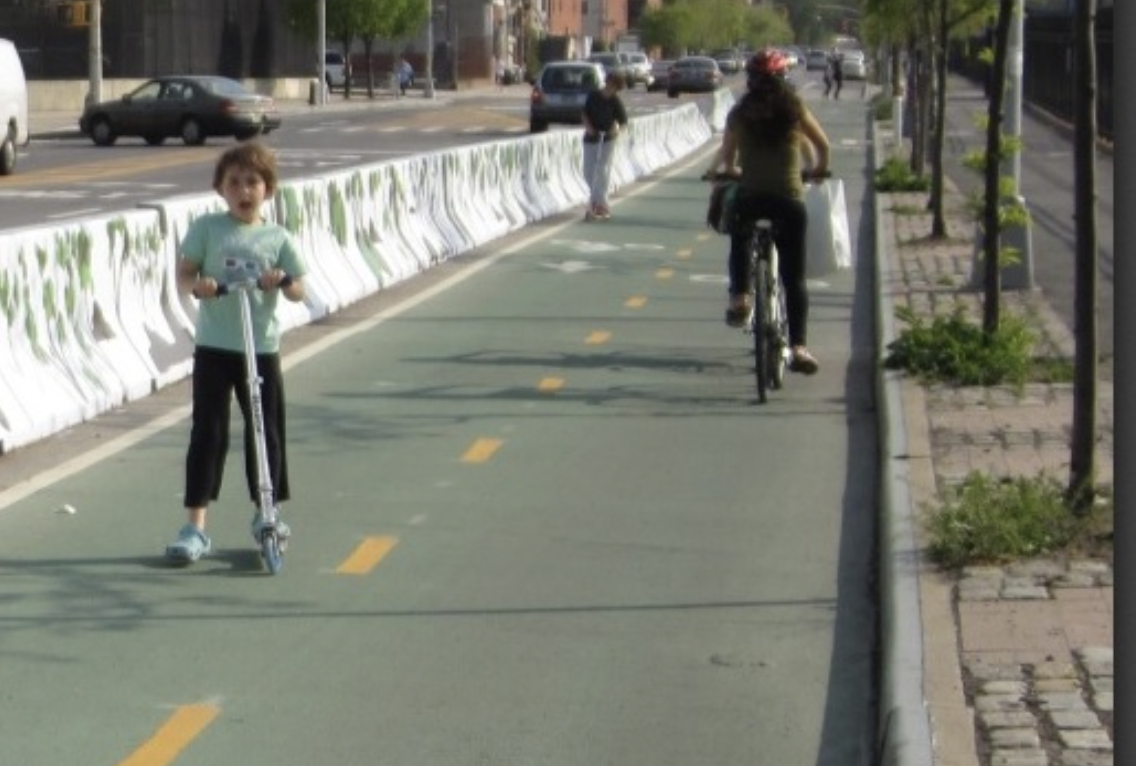 Real bike lanes
Ultimately the below bike lanes are the best, and are really the only infrastructure worth being called bike lanes. They're separated far from cars giving you protection, as well as letting you relax and feel safe. This relaxation thing is the key. A bike lane might be physically safe, but it needs to also be mentally safe. The mental safety makes the bike lane more accessible to vulnerable road users that may avoid biking because they're already under enough stress in other parts of their lives.
The goal should be to build bike lanes that are so comfortable that you'd feel okay riding with your young babies, like this guy. If you're not, then the street designers need to go back to the drawing board because there is still work to do.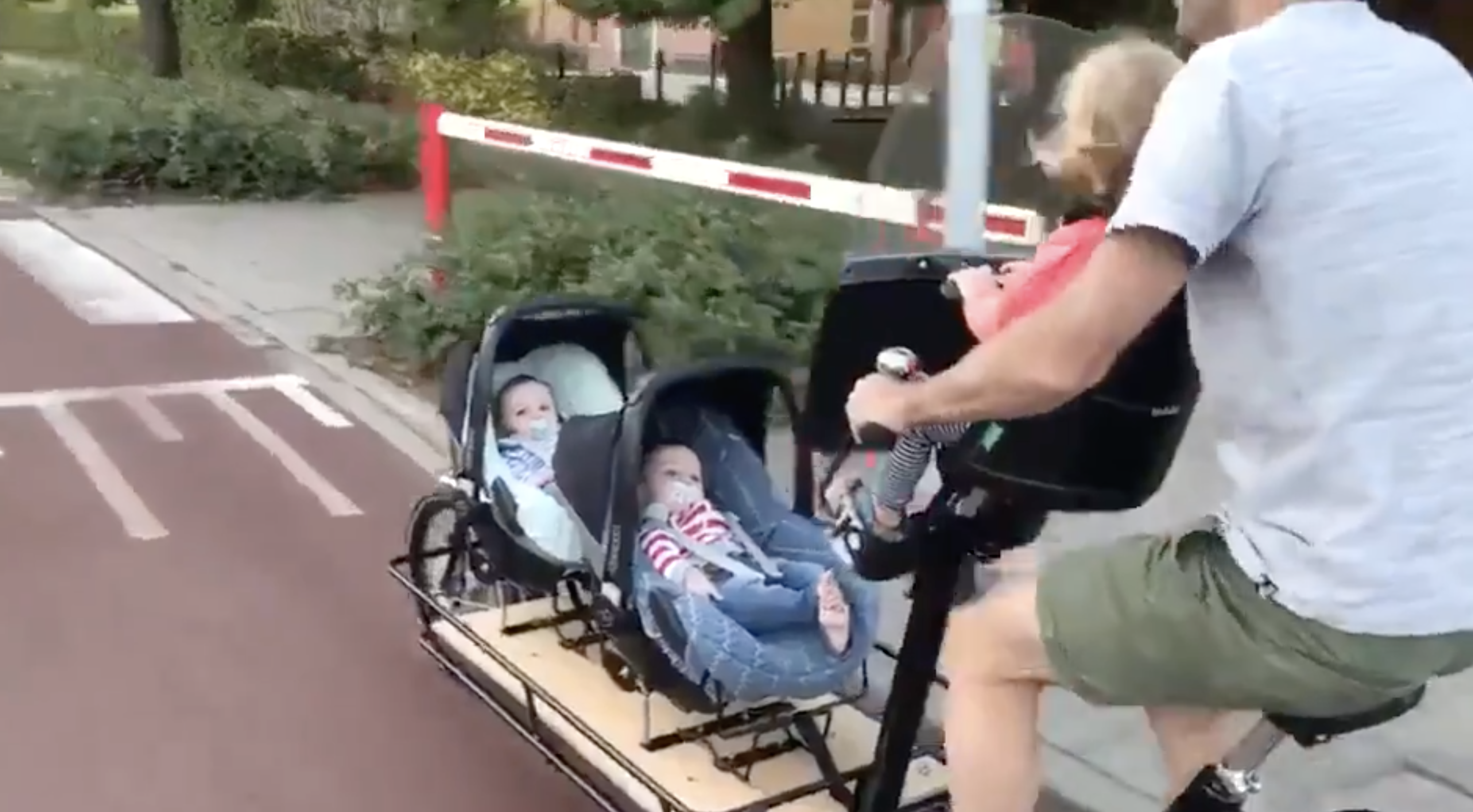 This is a picture of the Chicago's bike trail along the lake. Notice how we call this a bike trail and not a bike lane. The best bike lanes will basically be bike trails that navigate the urban environment, instead of being set aside in a park. To find the space for something like this in an urban environment, we'll need to start reclaiming some roads from cars. Right now, cars can go on every single road, but bikes can go on only a few, if any. This imbalance needs to shift, and when it does, that's where we'll find the space for good bike-trail-lanes.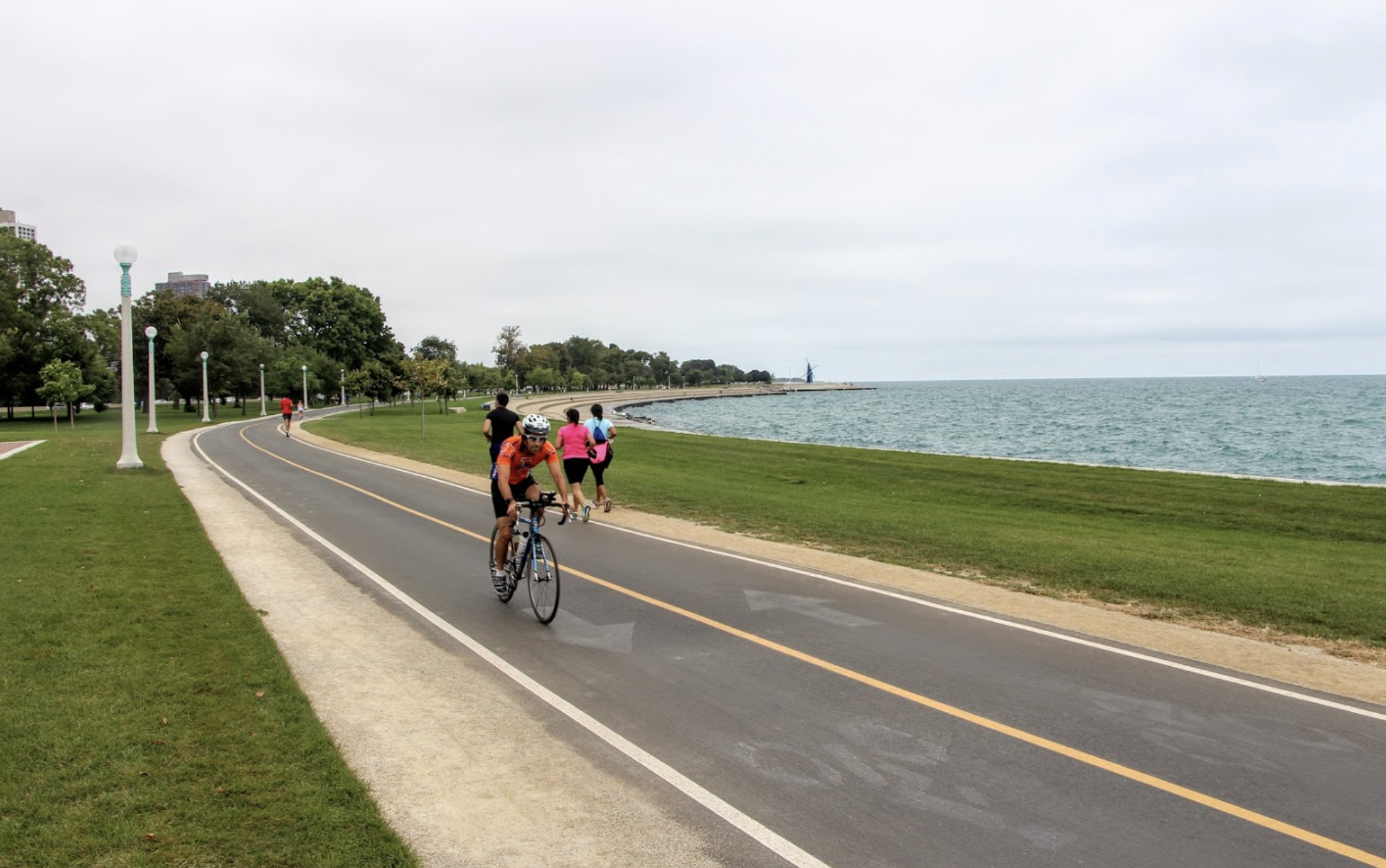 Bikes and cars can't share the road. It doesn't work. Drivers continue to bully, harass, and kill cyclists, no matter how many signs your Department of Transportation puts up, or how much paint they put down. Serious bike lane projects need to reclaim road space from cars and turn it into space for bikes, where cyclists are protected from this abuse by real infrastructure.
Safe Streets advocates, like myself, need to stop fighting over table scraps and start demanding real infrastructure. Mayor Hancock is touting his 125 miles of bike lanes build out, but the majority of that is paint. So he's really building like 5 miles of bike lanes, but then is able to pull of this great feat of gaslighting, because advocates don't control the definition and acceptance criteria of a bike lane. We've let the bureaucrats define it. They paint a bicycle on a sidewalk and call it a bike lane. They'll put up a sign that says "bike lane" and do nothing to alter the roadway at all. These people even have the audacity to put some paint on the ground and say this lane is for biking and parking. I'm not talking about a bike lane that people park in illegally, but in Denver we legitimately have road space that counts as a bike lane, but where it is also legal to park. So when a car is there you have to merge with traffic to pass it.
Once people have a safe place to ride, they will ride. But if you lay down some paint and ask them to trust that drivers won't run them over, we're never going to make progress.